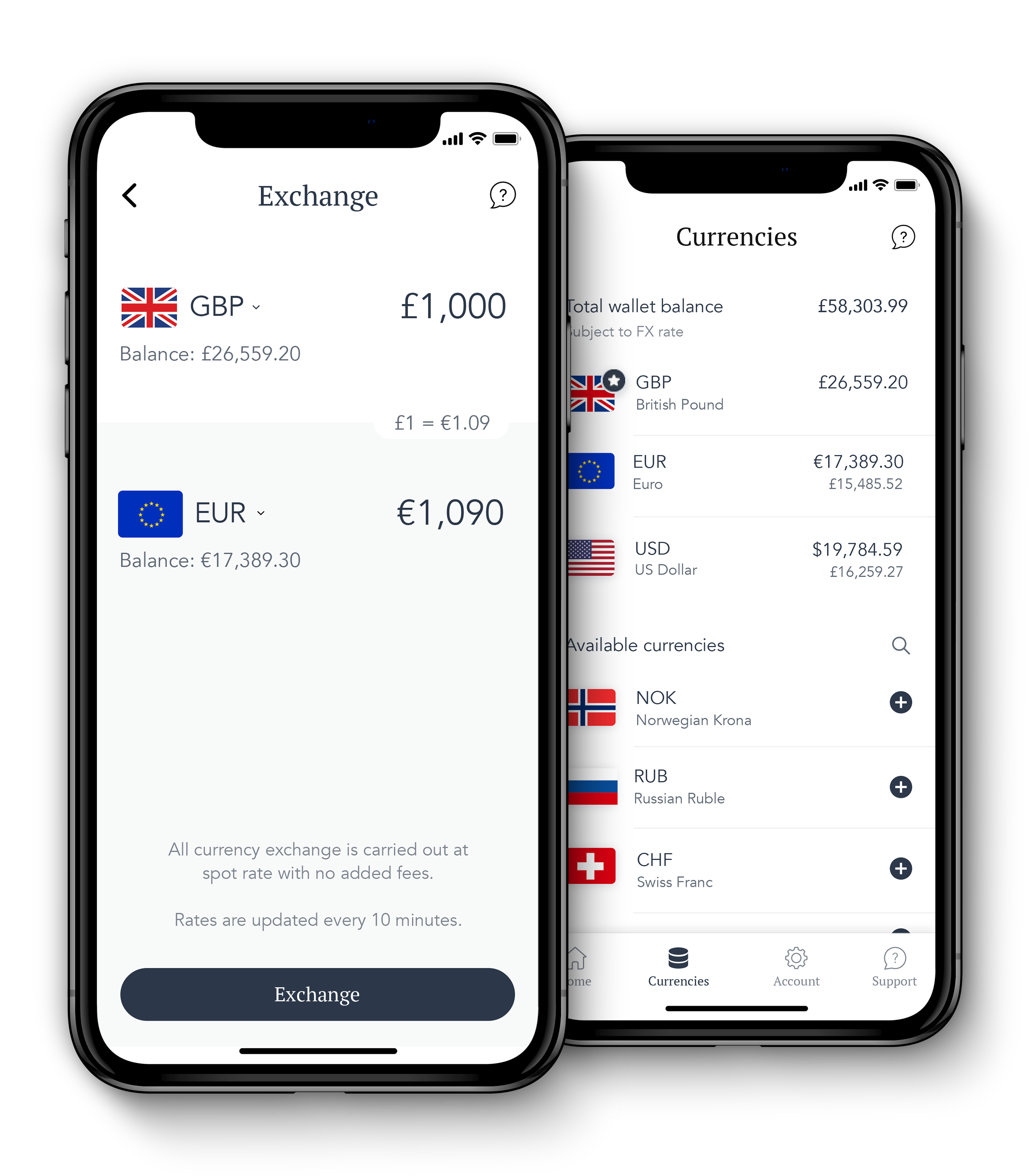 Currency exchange
The Luxon multi-currency and currency exchange features enable you to exchange, send and request money across different currencies and around the world, in just a few clicks.
There are no fees or subscription charges and currency exchange is always carried out at spot rate – meaning you get the absolute best exchange rate at all times for every single conversion and transfer you make.
Furthermore, with the launch of Luxon Mastercard, you'll benefit from an auto-convert currency feature, which will mean that if you use your card in the USA and you only have a GBP balance, we'll auto-convert your transaction at spot rate using your GBP's, so you'll never get hit with the traditional banking charges we've all grown tired of.
Download the app or create an account here.