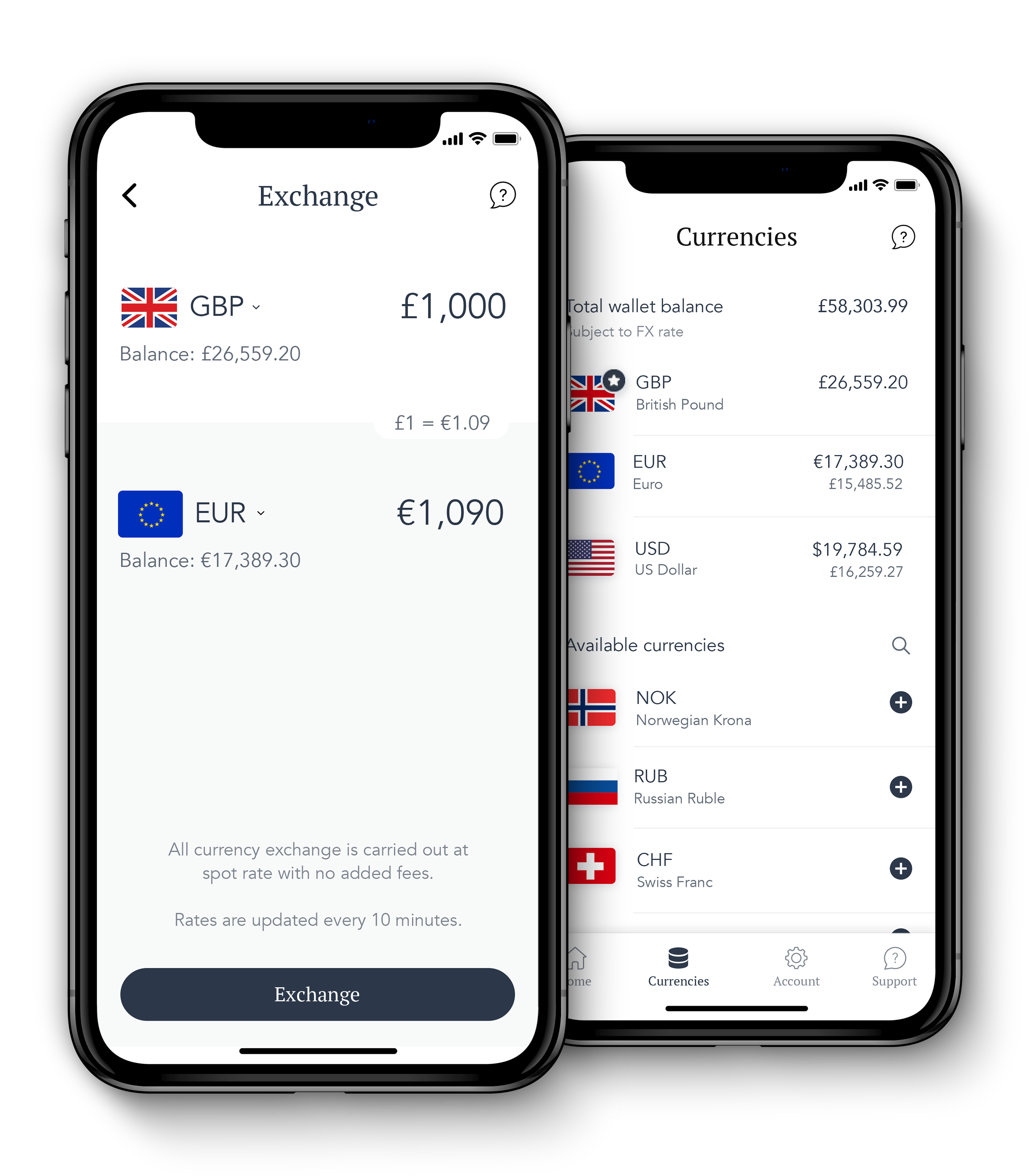 Currency exchange
The Luxon multi-currency and currency exchange features enable you to exchange, send and request money across different currencies and around the world, in just a few clicks.
Currency exchange is always carried out at spot rate – meaning you get the absolute best exchange rate at all times for every single conversion and transfer you make.
Download the app or create an account here.